Family counseling, also known as family therapy, is an approach that can help develop and maintain healthy and functional relationships within the family. The goal of this. This type of counseling is to identify and address any issues within the family. Such issues can be behavioral, emotional, or psychological.
There are various approaches to family counseling, which would stem from the family systems theory. This theory suggests that families would work in systems instead of groups of people functioning independently. According to this theory, a change (or changes) in just one family member influences changes in other parts of the dynamic.
What more is there to learn about family counseling? Read on!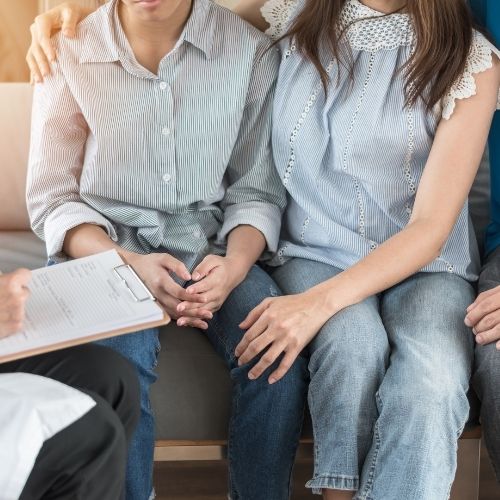 The Benefits of Family Counseling
There are many benefits family counseling offers, which varies, depending on the family, their behavior and attitude, along with the problems needed to be solved. Such benefits include:
It helps improve communication between the family, with family counseling providing tools and insights to help family members speak and be understood better
It improves group and family dynamics, especially if some patterns become unhealthy over time, which can be difficult to break on its own.
When families deal with poor family dynamics in the long run, family members begin to feel bad about themselves. With therapy sessions, it can help increase their self-esteem, especially as they overcome problems and difficulties together.
Family counseling also offers support during times of trouble or life transitions, especially when it's a stressful one, such as loss, grief, communication issues, or adjustment to circumstances such as moving to different towns.
If there are any family conflicts, both hidden and known counseling can help find a resolution from such conflicts after various exercises and counseling strategies.
And of course, family counseling can help strengthen the bonds and relationships between all members. This helps with their relationships in the long term, making everyone healthier and happier!
What Are the Types of Family Counseling?
There are different kinds of family counseling. Some therapists do home visits for the family to feel more comfortable, others have it set in the office, which may be preferred. Here are the types of family counseling:
Functional family therapy focuses on those with children who have behavioral or complex emotional problems
Multisystemic therapy addresses behavioral and/or emotional problems of children
Transgenerational therapy focuses on examining interactions across different generations. For example, the therapist examines any differences in interactions and perspectives between the parents and their children, which helps them learn about any communication barriers that can be solved.
Brief strategic family therapy has the goal to change patterns of interactions among family members. It's a time-limited intervention to target problems that may lead to problematic symptoms in children.
Structural therapy helps manage problems that arise because of the family structure. The goal is to have a balanced and functioning family hierarchy with proper boundaries among family members.
Cost and Insurance
Some therapists are part of insurance plans, while others are paid in private. Most therapists do not take insurance at this time.
The overall prices of therapists would vary according to the counselor's experience and qualifications, the type of therapy and duration, along with the location they conduct their sessions.
Hopefully, this article on family counseling provided insight into the helpful therapy. If you believe you need this for your family, do look into finding the best therapist to help now.