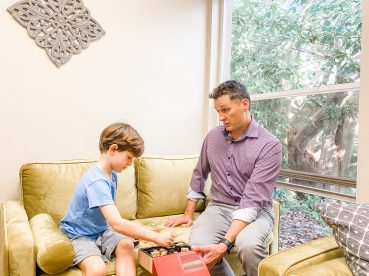 Top-Rated Psychiatrist in Sarasota FL
NowPsych – Dr. Sean Paul, MD is a dual board certified child, teen, and adult psychiatrist in Sarasota FL. Dr. Paul can see patients both in his Sarasota office as well as online through your phone or computer. Specializing in all mental health and behavioral health issues, NowPsych is a top-rated private psychiatry clinic in Sarasota offering customized and personalized service to his clients.
Both online and in-person visits include a thorough evaluation, discussion, and treatment plan including prescriptions as needed sent to your pharmacy.
Psychologist Sarasota – Child Psychologist Sarasota
You will find that NowPsych offers many of the psychological services you may need, including psychotherapy and medication management. In the case that you need to see a psychologist in Sarasota rather than a psychiatrist Dr. Paul can refer you to one in the area. Dr. Paul provides the following services in Sarasota:
Bipolar 
Anxiety
Depression
Psychotherapy
Autism Evaluations 
Medication Prescriptions
Adult ADHD 
Child ADHD
OCD
Sleep Issues
Behavioral Issues
Teen and Adolescent Issues
Forensic Psychiatry
Address: 3205 Southgate Circle, Suite 2, Sarasota FL
Phone: 941-405-3020
Sean Paul, MD is a board certified psychiatrist in Sarasota County as well as the entire state of Florida virtually through telemedicine. Trained at the University of Florida, Dr. Paul is dual certified as a child psychiatrist, adolescent psychiatrist, and adult psychiatrist. His psychiatry blog is widely read and trusted by psychology and psychiatry professionals around the world.