Brain Development in 1 Year Olds – Toys to Consider
When your child reaches the one-year mark, their mind is ready to grow and explore the world around them. They'll start reaching milestone after milestone, from crawling to saying their first sentence. One of the best ways to help your little one develop and reach their cognitive and physical milestones is with the right toys.
Learning toys for one-year-olds should develop motor skills and vocabulary and promote imagination. Toys that allow parents to engage with their children are even better and help children imitate and engage with others. Check out these fourteen learning toys perfect for helping your little one's educational journey! Also check out our article on infant development toys too!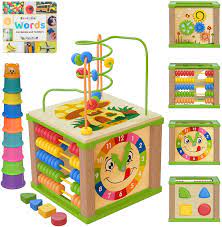 Designed for little hands, the eco-friendly Toyventine Activity Cube comes with five sides of fun for your little one. A brightly painted bead maze, abacus, interactive clock, and spinning gears help promote motor skills.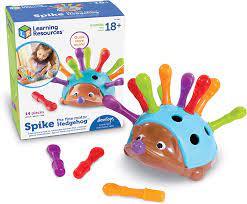 Bring a new friend home for your child! With Spike the Hedgehog, children learn basic colors, counting, and fine motor skills. Spike comes with an activity to help parents plan and play games with their children.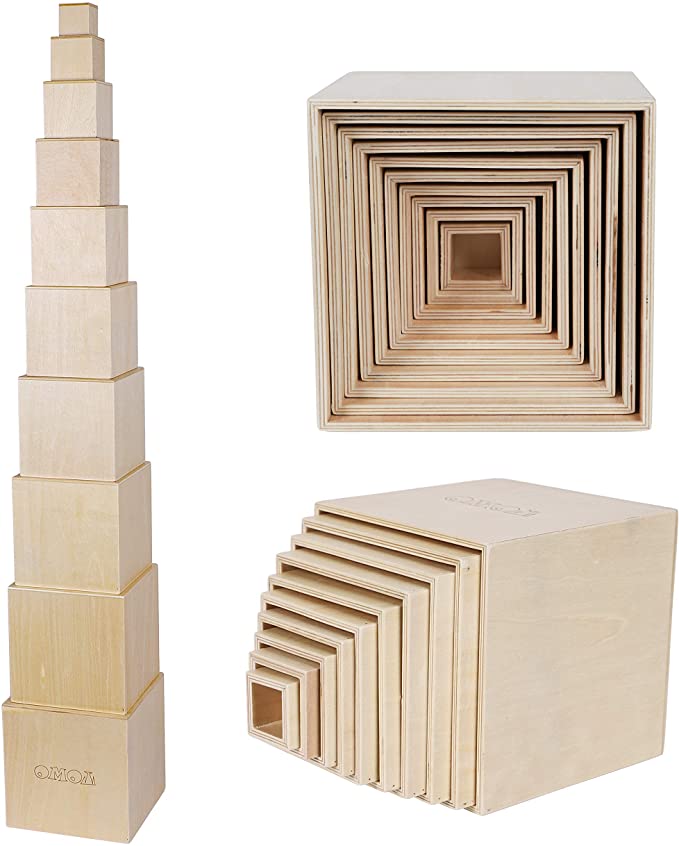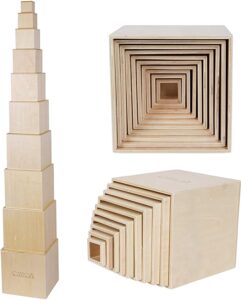 An update on the classic nesting tower, this set of shapes builds your child's logic and reasoning skills. In addition, perception and pattern skills develop as your little one stacks the various shapes.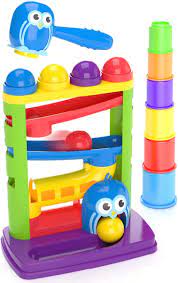 This pound-a-ball toy provides plenty of fun while developing hand-eye coordination and fine motor skills. You'll hear plenty of giggles as your little one smacks balls down a colorful slide. A bonus set of stacking cups comes with this set.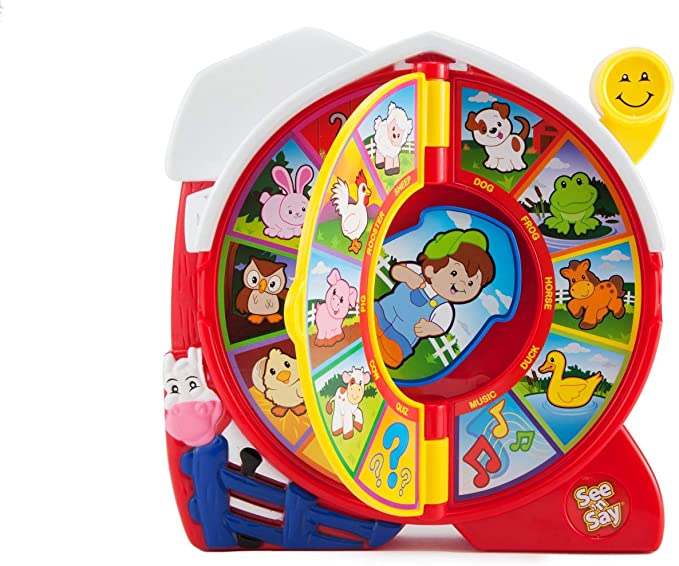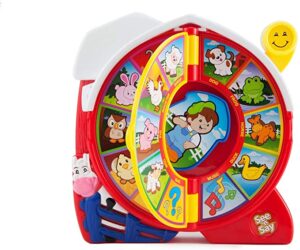 Bring the farm home for your one-year-old! This See 'n Say wheel plays farm animal noises and teaches children about farm animals. This super-portable wheel illustrates favorite farm animals like pigs, cows, horses, and more! It's been a favorite toy of little ones since 1965!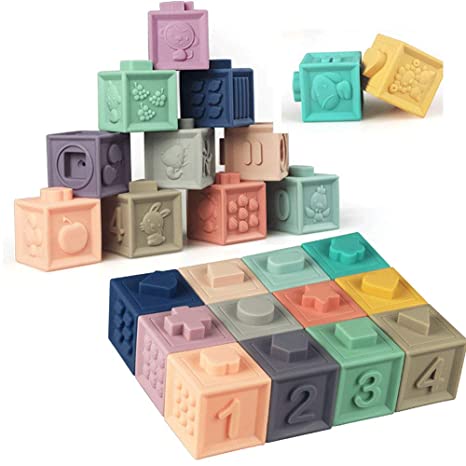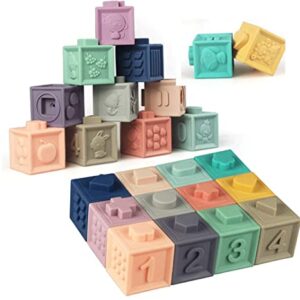 Soothe your child's teething pain while providing an exciting new toy with this set of soft, colorful blocks. Each block has texture numbers, shapes, and animals for your little one to explore. Plus, the blocks come with a built-in math game and squeak for extra sensory fun.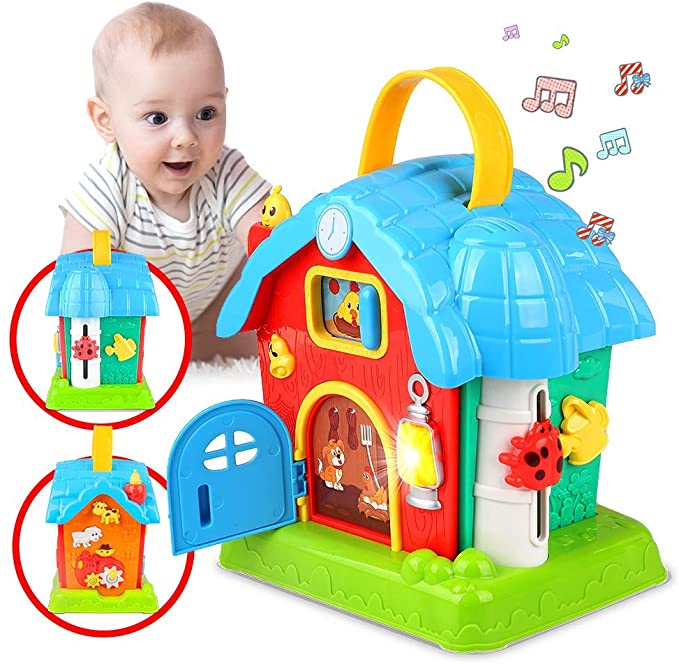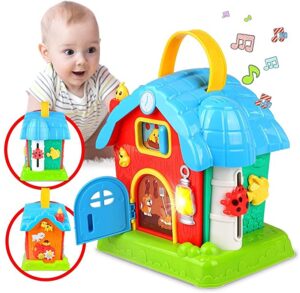 Colorful and compact, this barn set would make Old McDonald jealous! Your child will develop motor skills playing with the cogs and buttons. Working lights, noisy animals, and an adorable ladybug provide ample entertainment, too.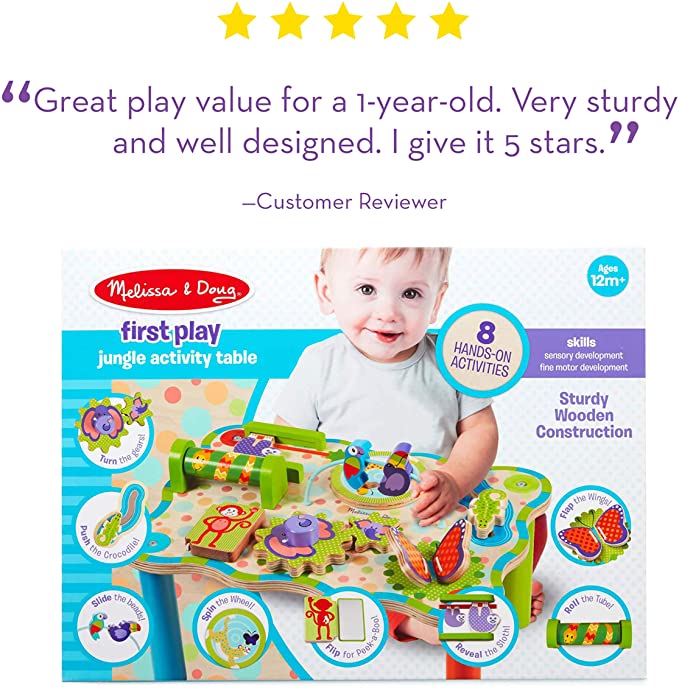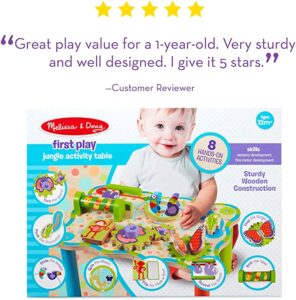 Help your little one stand and play with this activity table! Attached toys roll, flip, and slide to develop hand-eye coordination and motor skills. The jungle theme is bright, colorful, and oh-so engaging! Your little one can sit or practice standing at this sturdy table.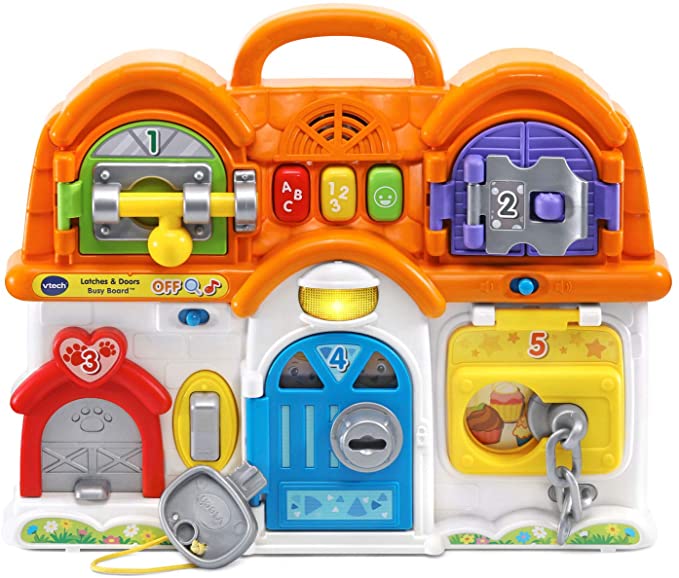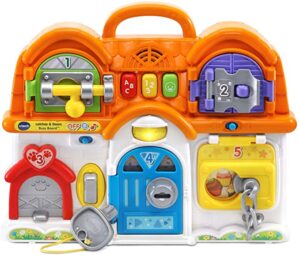 Portable and full of tactile toys, this busy board has it all. It has working lights and teaches children sliding, pulling, and opening motions. Animal sounds and music add to this fantastic little board. So take it along for the next car ride to keep your baby happy and learning!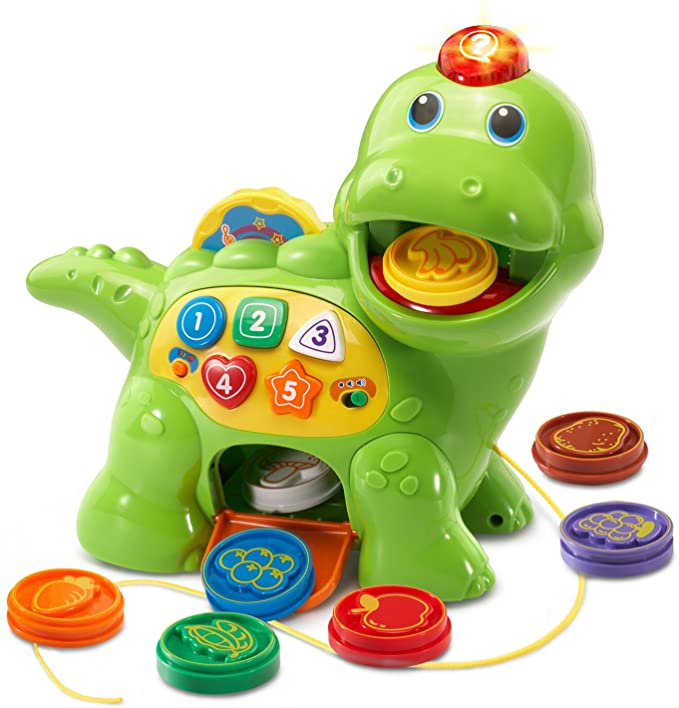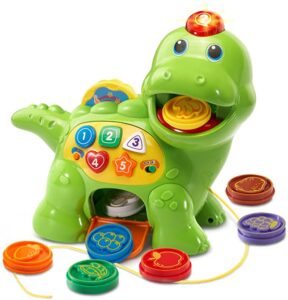 Develop your little one's fine motor skills and teach them fruits and veggies with this loveable talking dinosaur. Your child can walk and feed Chomp. He grows with your child, teaching them to feed him specific foods and playing games with your little one.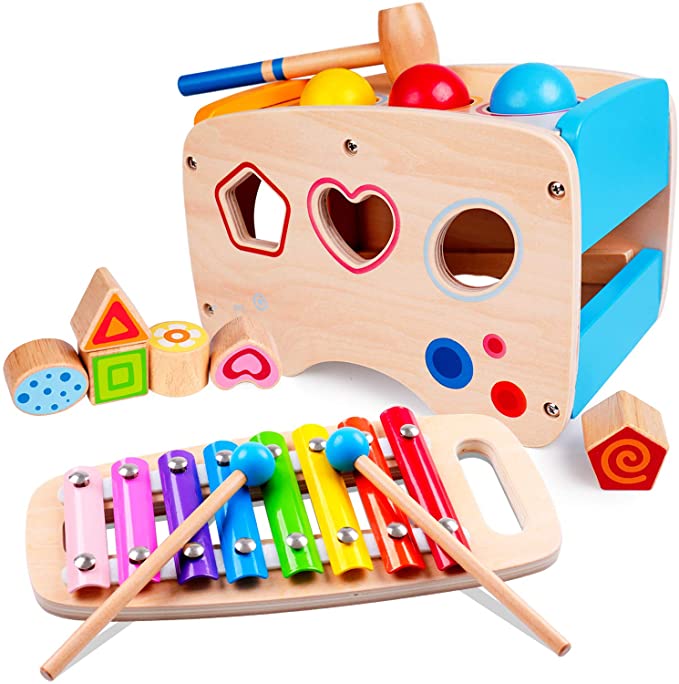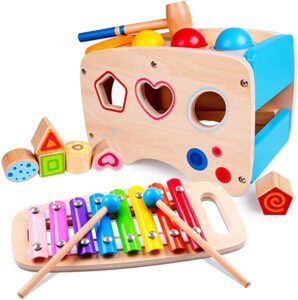 Thus durable little shape sorter comes with all sorts of surprises. From a xylophone to a built-in pound table, this set will keep your little one entertained from year one to three. In addition, this toy prioritizes fun and safety for your child with its water-based paint and natural wood construction.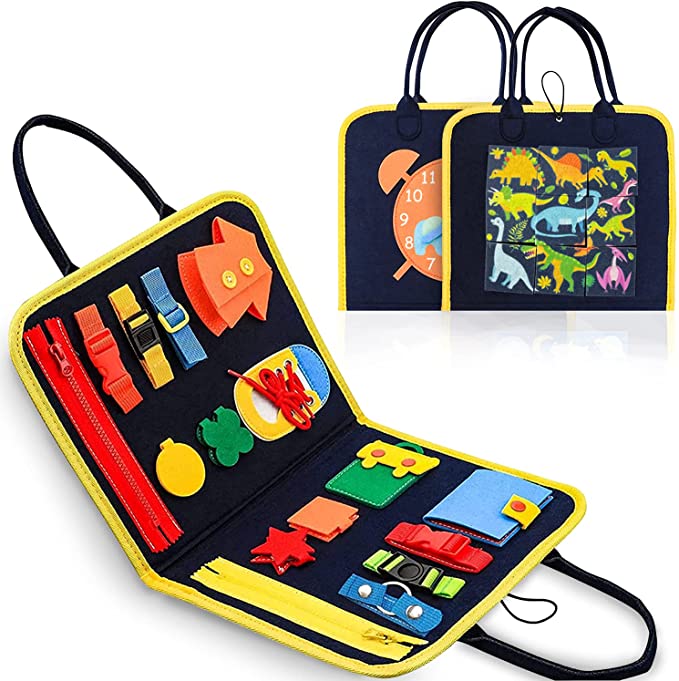 You and your little one will have a blast exploring this hands-on busy board. Powered by ingenuity and requiring no batteries, this board teaches your little one patterns, tying, buckling, and pulling skills with zippers, buttons, and flaps galore. As they age, you can teach them to tie shoes, too!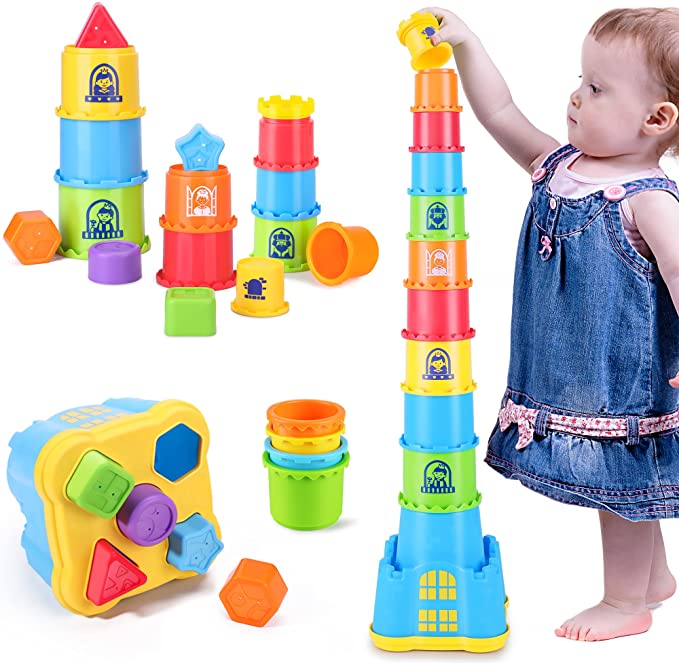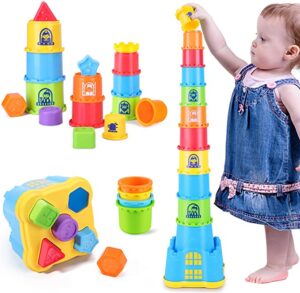 At one, your baby starts learning to stack objects. Develop those logical reasoning skills with this set of stackable blocks that grow into a castle tower. A built-in shape sorter adds to this versatile toy. You can take this toy to the bathtub or let your little one sort and stack it on the go. Plus, everything stores in the castle base for easy clean-up!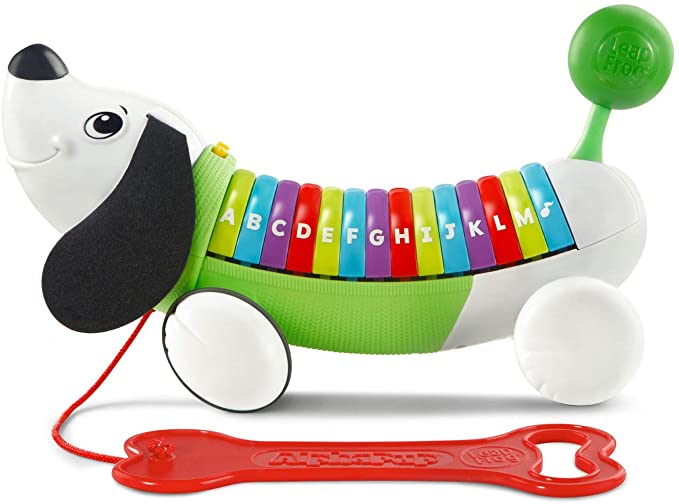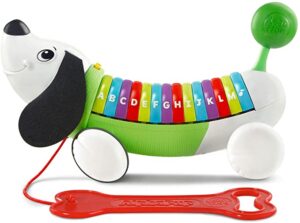 It's never early to start learning the alphabet! This alphabet singing, tail wagging toy teaches your little one letters, words, and adorable doggie-themed phrases. Plus, your child can take Alpha Pup for a walk and learn three musical songs to play with their barking new best friend!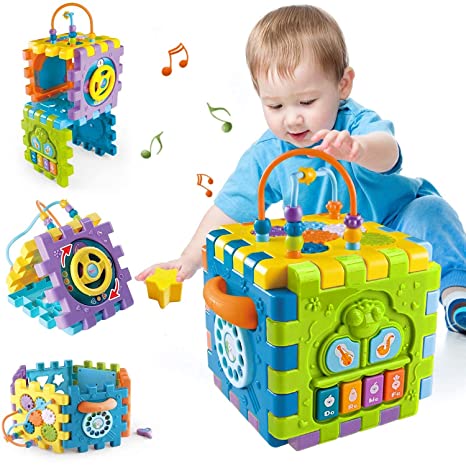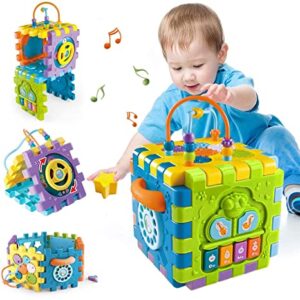 This activity cube takes learning to the next level. Providing ample activities for shape and logical cognition, the cube includes a steering wheel, piano, analog clock, locks, gears, and more for your child to explore! One unique feature is the cube's interlocking design that allows it to form into a triangle, hexagon, and cube shape for added stimuli.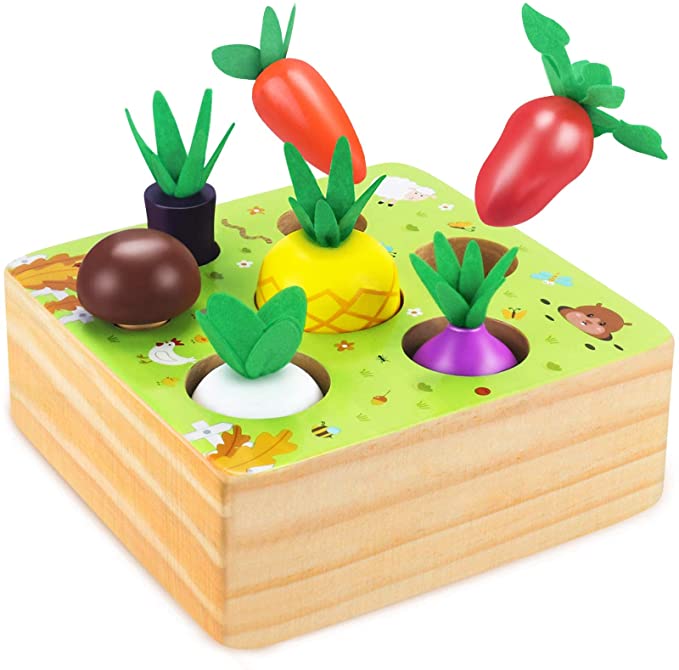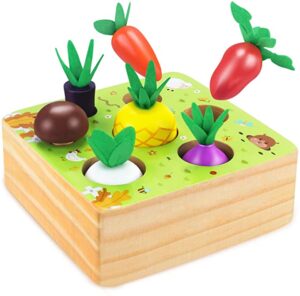 Teach your child to love the outdoors and develop fine motor skills with this adorable harvest toy. Made from high-quality New Zealand pine and environmentally friendly paint, this set comes in bright colors that will catch your little one's attention! In addition, the pieces promote children's shape matching skills and precision control as they try to place the fruit or veggie into its correct hole on the cute garden-themed board.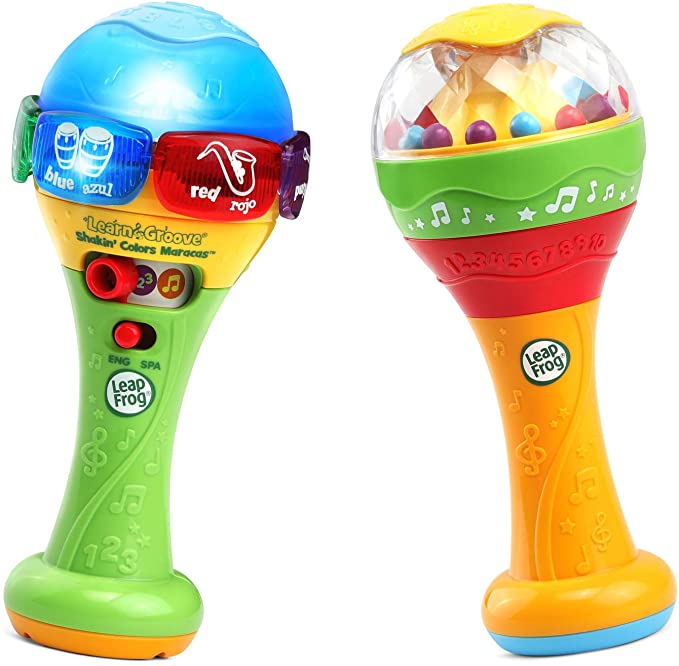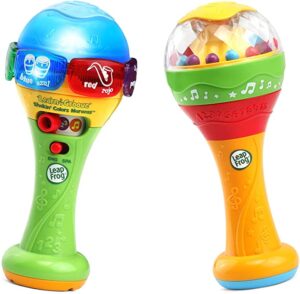 Your one-year-old can dance with the best of them using these light-up, singing maracas! The changing lights and music provide plenty of stimuli for your baby's growing mind. You can shake along with them to promote motor skills while dancing to Spanish or English music! As they grow, your little one can practice helpful vocabulary in both languages.
The perfect brain development toys do exist for one-year-olds. Just remember to look for toys that promote learning with the parents and develop fine motor skills, language, and reasoning to help your child's milestone needs.