As a psychiatrist who is often called to serve as an expert witness in court, people often ask me "What is forensic psychology?"
From novels, television shows, and movies we have been introduced to the profession of the forensic psychologist or forensic psychiatrist.  These are the folks who work with law enforcement, attorneys, judges, and others on minor as well as major and crimes including homicides, arson, and others.  Their job in terms of criminal law can range from helping to determine who is committing the crime, where the next crime will occur, motivations that spur the action, etc. to interviewing and assessing accused or involved parties from a psychological standpoint.
Besides crime, forensic psychologists and psychiatrists can also be called on as experts to help with the creation of accurate books, movies, educational materials and more.
Skills to Become a Forensic Psychologist
This is a relatively new field in psychology and basically deals with the interaction of the law and people.  So, the forensic psychologist needs to have training and experience with both the law and psychological issues.  Some of the characteristics needed are:
Verbal Skills – The individual will be required to interview others, write reports, and testify in court.
Assessment Skills – This person can be called upon to evaluate threat assessment, post-traumatic stress, screening, and counseling.
Research Skills – Other aspects of forensic psychology include maintaining up-to-date knowledge of both fields, design of treatment programs, understanding the federal, state, and local standards for insanity and mental capacity to understand right and wrong actions.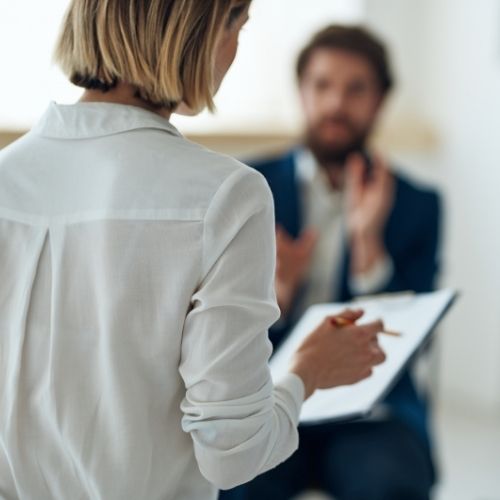 Besides finding serial killers, some of the tasks include determining a person's capacity to make rational decisions.  This can involve speaking with a witness to assure that they are reliable.  It also involves working with the elderly or mentally ill to see if they are able to make their own life decisions including health and finances.  Sometimes it involves child custody issues in determining capability to care for another or to assess situations where one party is accused of something inappropriate or illegal such as neglect, sexual abuse, etc.
In some cases it will involve evaluating candidates for important roles such as important law enforcement or fire fighting positions.  They can also be called upon to work with victims of crime, death notifications, and treatment programs for both adults or juvenile offenders.
Forensic psychologists have either a PhD or a PsyD from an accredited educational facility and at lest two years of supervised professional experience in the field.  At least one of those are usually in an accredited pre-doctoral program or internship.  They must be appropriately licensed.  There are also board certifications available. A forensic psychiatrist on the other hand, is also a medical doctor (M.D) in addition.
Courses in Forensic Psychology
Some of the coursework a forensic psychologist will take will include:
Criminal psychology
Social behavioral issues
Abnormal behavior
Perception
Drug usage and abuse
Psychopharmacology
Law
Criminal justice
Some other specifics include:
Sentencing recommendations
Evaluating the chance of the individual to commit this crime again, or another crime.
Treatment of offenders
Consultations
Testifying as an expert witness
Providing treatment for offenders
Psychological services to inmates
Designing programs
Consulting at schools
Working with attorneys on jury selection, witness preparation, or other issues
Dealing with those who have substance abuse
Typical psychological clinicians have practices where the clients seek out help.  With a forensic psychologists the individuals are generally not there of their own free will.  It can make diagnosis and assessments more difficult.
The field of forensic psychology is an exciting and evolving field.  If your college or university does not offer a degree in that specific interest, include classes on deviant behavior, domestic violence, mental health social policies, criminal risk assessment or legal-adjacent classes like law enforcement ethics.
For forensic psychiatry services in Florida, feel free to reach out to me for more information.