What is integrative psychiatry and how do you know if it's best for you? Read on as I show you what this holistic approach is all about and how it may benefit you!
What is Integrative Psychiatry
Integrative psychiatry, as mentioned above, is a holistic approach utilizing conventional and complementary therapies to treat various psychiatric disorders.
It is also sometimes called holistic psychiatry.
Professionals, like Dr. Sean Paul, MD at NowPsych, who offer this approach develop personalized treatments to suit their patients' lifestyles, as well as strengthen self-awareness and provide resources for self-care. It considers both evidence-based pharmaceutical treatments among other individual factors, including nutritional status, sociocultural factors, along with mind-body and preventative medicine. The main goal is to eradicate any illness while promoting long-term wellness.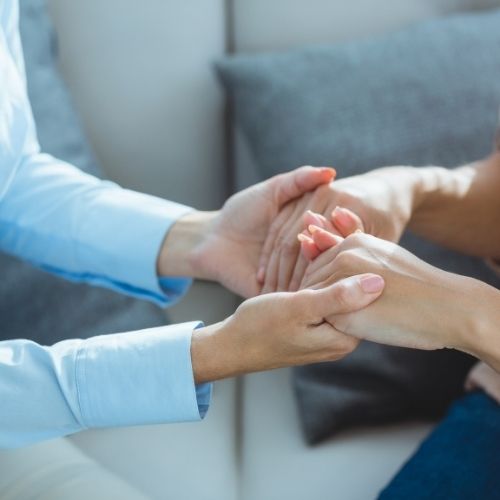 Holistic Psychiatry Treatment Options
Here are some treatments you can expect from this approach:
Functional and nutritional assessments of the patient's individual health needs and differences. Many issues can be addressed naturally, with a change of diet, exercise, and/or use of supplements
Mind-body centering exercises to increase relaxation responses
Guided imagery for engaging the mind throughout the healing process
Recommendations for bodywork and exercise for better relaxation, health, and sleep
Eye Movement Desensitization and Reprocessing
Various forms of therapy
Recommendations for alternative and complementary treatments
A holistic approach to care
Thoughtful use of prescription medications, as needed
Yoga, meditation and others
Medical devices that can help with mental health, sleep, and more
What's beneficial about integrative psychiatry is that it does NOT disapprove of standard-of-care treatments, nor would it practice untethered medicine. Rather is adds to the traditional options.
For instance, the National Institute of Health included diet, guided imagery, and yoga as complementary health approaches, as well as prayer and spirituality as a way to support integrative practices, which has proved to be advantageous and meaningful to minority patients.
Rather than restricting the treatment options, it broadens it, way beyond its narrow scope of conventional therapy and medication management.
For instance, let's. say an integrative psychiatrist has a patient suffering from depression. Rather than simply prescribing him Prozac or other suitable antidepressants, he will also engage in discussions around diet, exercise habits, social support, and what the patient is currently doing to support his long-term wellness between his visits. The psychiatrist may also encourage other helpful wellness solutions such as acupuncture, even collaborating with their acupuncturist to provide a comprehensive treatment plan that may also include prescriptions for necessary medications.
That is what makes integrative psychiatry beneficial for almost anyone, as you have many more options that will treat your mind, body, and soul for the long-term.
Who Needs Integrative Psychiatry?
Now that you're familiar with what integrative psychiatry is, who will be able to benefit from it? The following groups of people are a few examples of those who may be able to reap the benefits of integrative psychiatry or holistic psychiatry:
Those who want to begin focusing on their well-being more through addressing the effects experienced on health from their mental health, emotions, lifestyle, and/or social interactions
Those who haven't responded or tolerated properly any traditional psychiatric treatments and/or therapies
Those who are diagnosed or show symptoms of anxiety, depression perimenopausal, phobias, or post-traumatic stress disorders, among other conditions
Would you like to learn even more about integrative care? Contact us or schedule an appointment today