Are you keen to learn about child parent psychotherapy for your little one? Read on to see what this kind of therapy entails and what you can expect from it, for both you and your child.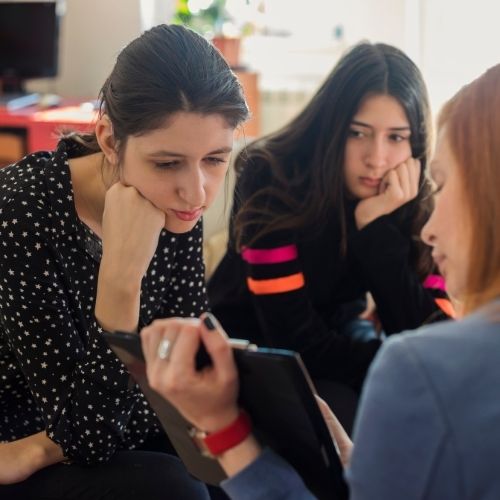 What is Child-Parent Psychotherapy?
Child parent psychotherapy is a relationship-based and dyadic treatment meant for parents and young children. This helps restore normal development of functioning after traumatic incidents and domestic violence. It is also known as infant-parent psychotherapy (IPP) for infants or child-parent psychotherapy (CPP) for family violence.
The therapy focuses on restoring any attachment relationships negatively affected by violence, to establish a sense of safety and trust for the parent and child. It also addresses the event or trauma that both parent and child share.
The psychotherapy was originally designed for parents and children who witnessed domestic violence. Both CPP and IPP are based on the attachment and psychoanalysis theory, also combining and integrating principles from other theories, including cognitive-behavioral, development, psychodynamic, social learning, and trauma theories. This is to help both parents and children recover from any exposure to violence and trauma.
What Are the Services Provided?
All sessions would concentrate on interactions between parents and their children to foster and support healthy coping mechanisms, as well as affecting regulations and increasing proper reciprocity.
There will be an initial assessment session, providing individual sessions with the parent. This session is to discuss emerging assessment findings, talk about and agree on the treatment, and plan how the treatment will be explained to the child or children.
Then, there will be weekly joint child-parent sessions conducted as the parent continues going to individual sessions. All sessions will focus on changing any maladaptive behaviors, supporting developmentally appropriate interactions, and to guide both parent and child to create a narrative of any trauma or violence as they work towards a resolution.
While CPP goals may be achieved using different therapeutic modalities, it emphasizes more on parent-child interaction. If disruption threatens the family structure (like possible removal of the child from the household), then assistance is provided for crisis intervention, case management, advocacy with social systems along with any problems of the current living situation. This ensures that the family's well-being is met accordingly.
How Has Child-Parent Therapy Helped Children and Parents?
There have been studies that show how child-parent psychotherapy has improved the quality of life for both parents and little ones.
One notable study is that of Lieberman, Van Horn, and Ippen (2005), who have found significant differences in the measures of child functioning and maternal symptoms in those who have received Child-Parent Psychotherapy compared to those who haven't.
Child participants who participated in CPP have a reduction in traumatic stress disorder symptoms from start to posttreatment, while the comparison did not. Furthermore, there was a reduction in behavioral problems in those who participated in the CPP, measured by Child Behavioral Checklist Total scores.
As for mothers, scores showed a reduction in avoidance symptoms in those who took Child-Parent Psychotherapy. However, there aren't significant treatment effects when it came to hyperarousal or re-experiencing symptoms.
There are also other benefits that can be reaped, including strengthened bonds and quality of life between the child and parent.
Hopefully, this article on child-parent psychotherapy helped you out! Now that you know what to expect from this form of counseling, look into your options and work with a reputable therapist to help you and your little one out.
Do you have questions or want to share insights and experiences on child-parent psychotherapy? Reach out to your local psychiatrist, if you're in Florida contact us!