Thoughts From A Sarasota Psychiatrist
Sarasota's beaches attract people from around the globe to soak up some rays and enjoy the art, music and entertainment scene of the gem of the gulf coast.  As a Sarasota psychiatrist, I, too was attracted to the vibrant energy of the Sarasota Bay. I encourage all of my clients to engage with this positive energy as a way to continue to stay mentally and physically healthy. I have put together my short list of my go to things to do that lighten my week and attracted me to work in psychiatry in Sarasota.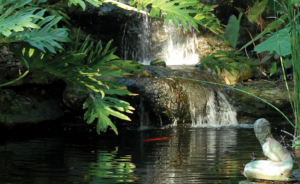 Immerse yourself in the natural beauty of one of the most impressive natural flora collections in Florida.   Enhance and grow your human's connection to the natural world by strolling through the greenhouses or the mansion.  As humans, we need to feel more grounded and rooted and what better way to do it.  The views of the bay from the small strips of beach are outstanding!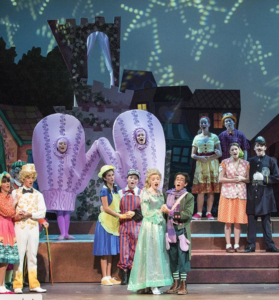 The landmark building downtown across from the Selby Library is home to an amazing group of professionals who bring the magic of classical opera to life.  Feel your creative side glow as you sit captivated by the beauty of the human voice.  Let your mind wander to imaginary places and flow into a state of bliss.  The children's program has fostered the growth of these creative juices in hundreds if not thousands of children.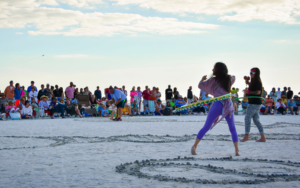 Escape from your internal chatter by taking a walk barefoot while listen to the crashing waves and passing birds. Take it from a Sarasota Psychiatrist, Vitamin D is essential to maintaining a stable mood and the millions of snowbirds that flock our beaches can attest to this.  Check out the primal vibes of the Siesta Key drum circle on Sunday evenings from 5 pm till sunset!  The drum circle is great for all ages.
Keeping our senses alive and our bodies in motion is key to healthy self-care and keeping feelings of depression and anxiety at bay. If you feel you are doing everything you can to feel better and its not working, give me a call for a free 15 min phone consultation with a Sarasota Psychiatrist to discuss therapy and medications that may help. Psychiatry has informed my ongoing commitment to my own mental and physical health and I hope that it inspires my patients to find their own happy places in Sarasota as well.
Dr. Sean Paul, MD is a child, teen and adult psychiatrist who sees clients in person in Sarasota as well as online via telepsychiatry anywhere in Florida and California.